Custom Order a Lamborghini
in Dublin, OH
It's easy to understand why die-hard Lamborghini enthusiasts want to custom order the exact vehicle of their dreams. As a vehicle with prowess on the road, unique styling and an iconic name, it's important that you get the keys to the specific vehicle you've had your heart set on. Here at Lamborghini Ohio, we can help you custom order a Lamborghini that meets your every desire.
Chat with the experts at our Lamborghini dealership in Dublin to learn about the easy custom order process. Whether you want a new Urus or you have questions about the Huracán colors, the luxury car sales team at our local dealership can assist. So, don't wait to reach out to us to learn how you can place a Lamborghini custom order today!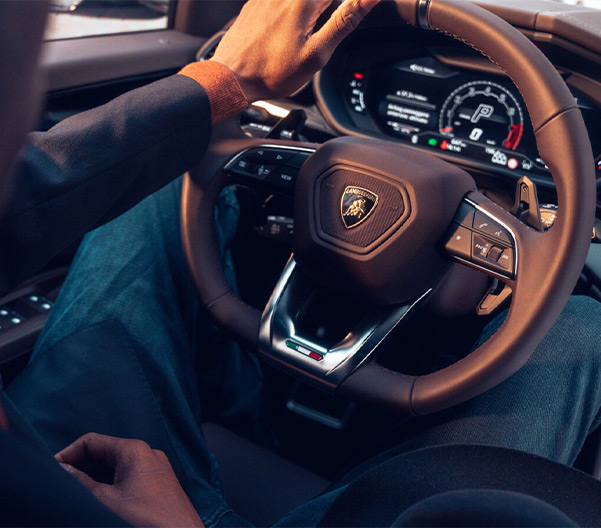 Lamborghini Custom Factory Orders Near Me
To begin the Lamborghini custom order process, simply complete the form below and our team will work with you on further details. We'll help you order a luxury car that meets your every aesthetic preference and has all the features you want, then we'll show you any new Lamborghini accessories and features you may also want to consider. You can have the bespoke Lamborghini you've imagined in your driveway, so let us help you achieve that dream!
What Are the Lamborghini Customizations?
Ever heard of Ad Personam Studio? If you have highly specific requirements for your Huracán or Aventador, you'll love all that this tool can do. You can see colors, cabin fabrics and leathers, rims and more, so you get a thorough look at the vehicle you're ordering. By using Ad Personam Studio, you have complete control of your Lamborghini design process.
Contact Lamborghini Ohio with any additional questions about how to custom order a car with us. We're here to support you through VIP sales and in-depth brand knowledge you can leverage to buy a Lamborghini you love today.