2023 Lamborghini Huracán
What modern vehicle embodies the traditional, handcrafted coachbuilding techniques and yet also offers cutting-edge thrills, speed and opulence? There is only one answer: the 2023 Lamborghini Huracán. Every detail of this new exotic car has been refined for performance, from its V10 engine -- the beating heart of this sculptured machine, and a testament to the rich, colorful history of one of the industry's most beloved brands -- to the several new Lamborghini Huracán trims now available. If you'd like to learn more about our 2023 Huracán preorder and reservation options, please visit our Lamborghini dealership near Cleveland today.
What Are the 2023 Lamborghini Huracán trims?
The 2023 Huracán trims include several exciting models, each offering its own twist on the intoxicating Lamborghini formula of speed, looks, and handling. Here are the Huracán trim levels that Ohio Lamborghini enthusiasts can choose to reserve: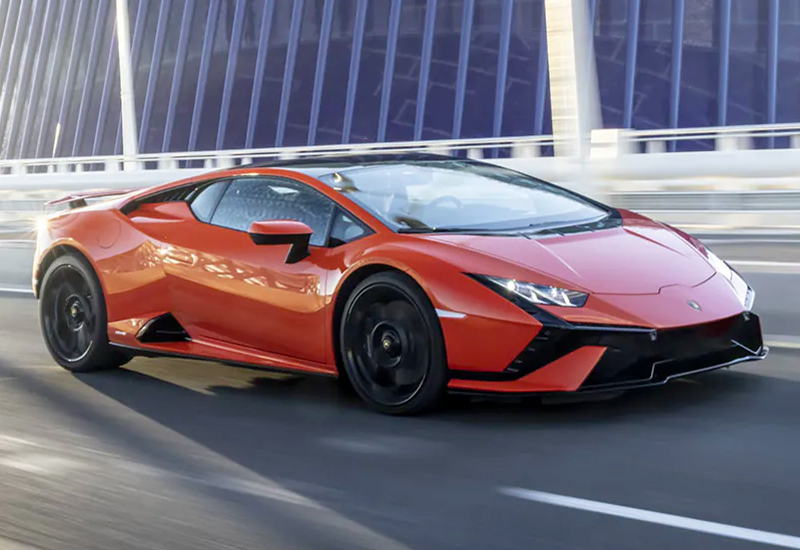 2023 Lamborghini Huracán Tecnica
Among the 2023 Huracán changes was the introduction of a new trim level: the Huracán Tecnica. The 2023 Huracán Tecnica pushes the boundaries of road-going sports cars by integrating innovations from the most specialized, track-ready Huracán STO while optimizing for road-going comfort. The result? A new Lamborghini sports car in Ohio that is at home on both the track and the street. If you're interested in submitting a 2023 Huracán Tecnica preorder nearby, please visit Lamborghini Ohio today.
2023 Lamborghini Huracán EVO
The Lamborghini Huracán EVO is a returning favorite within the model range. Nestled into the Huracán EVO engine bay is an iconic Lamborghini V10 powertrain, which now features a new lightweight exhaust system. As you'll see when you finance a Huracán EVO near Cleveland, this exhaust system sings a mechanical Italian symphony with every application of the throttle -- showcasing yet another reason this expressive machine remains one of the most popular exotic sports cars in Ohio.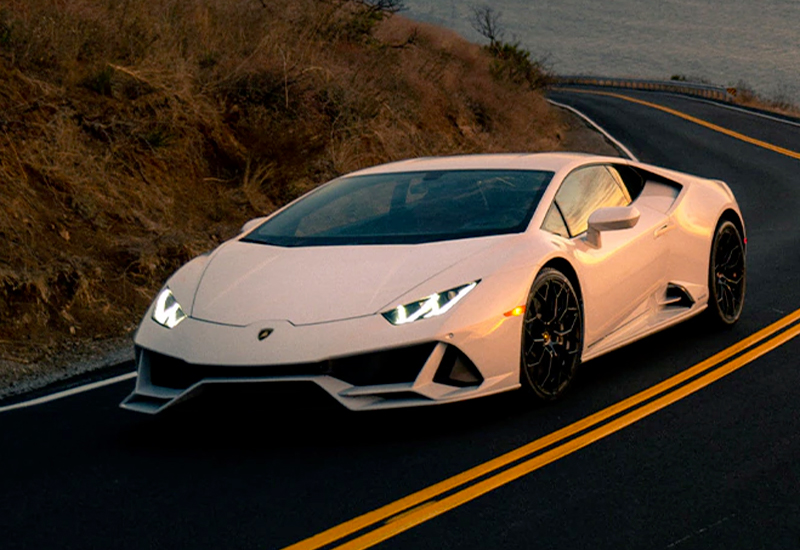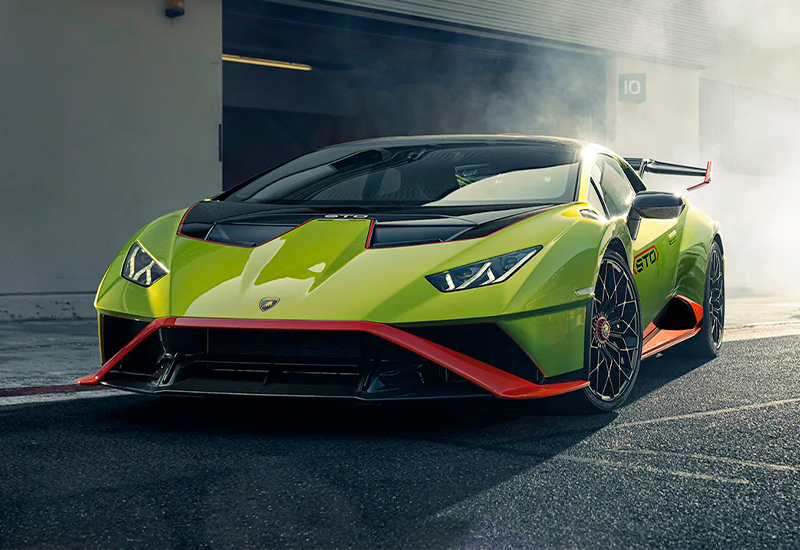 2023 Lamborghini Huracán STO
The most hardcore track weapon in the Lamborghini Huracán range is the Huracán STO. From first glance, it's apparent that the Huracán STO design team took inspiration from the Lamborghini race cars. Those who reserve a new Huracán STO in Dublin will also find that it's track-honed handling is truly second to none. If you want to buy a Lamborghini Huracán nearby that's ready to deliver unsurpassed performance, review Lamborghini reservation options with us today.
2023 Lamborghini Huracán Serrato
Unlike the race-ready models of the other Huracán models for sale in Ohio, the Huracán Serrato sets its sights for destinations beyond the pavement. The Huracán Serrato specs and features were tailored to deliver unmatched off-road prowess relative to other exotic sports cars for sale near Cleveland, something reaffirmed by the new Rally driving mode. This is the new Lamborghini in Ohio that's blazing new trails for both the brand and industry, so consider submitting a Huracán Serrato preorder today.
Whichever Huracán model you prefer, contact Lamborghini Ohio to learn more about the available trims and the features and ownership experience unique to each model. We look forward to helping you reserve a new 2023 Huracán in Ohio today.